How To Order
How to Order Normal Figurine



1. Choose the figurine or product you wish to purchase then add the product to the Shopping Cart.

2.1 Continue shopping or accepted the requirments here by marking here.


2.2 Then click "Next".

3. Upload your 4 angle photo one by one than click Checkout Cart.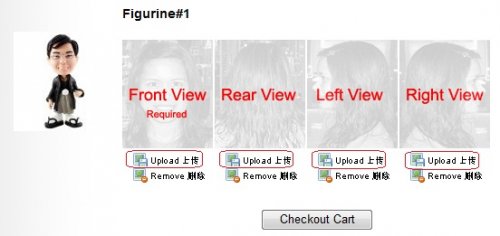 4.1 Fill in your shipping details, you can choose your Shipping option.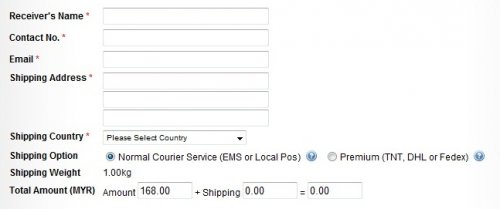 4.2 Choose the Payment by [ Credit Card OR Bank Transfer] then click Proceed to Payment.
5. Make your payment, DONE ! You will receive an email from us about your order detail ;)

B. How to Redeem Smart Figurine
1. Click here

or login to www.SmartFigurines.com by enter the user name and password on the card provide.

2. Upload 4 angle photo.

3. Choose the color you need for Skin, Lips, Eye and Hair.

4. Provide your delivery info. [**You can check your figurine for 3 times absolutely free of charges if you click "YES" on

Check before finished

] goto No.6

5. Confirm all detail, DONE !!!
Your figurine will be deliver to you in 2~3 weeks if you click "NO" on

Check before finished.



6.
A. If you click "YES" on

Check before finished

, MineAlesi will inform you by email after 5~7days for you to login and check your figurine head and provide us the suggestion amendment for 1st time.
B. After received your 1st suggestion, MineAlesi will inform you again by email in 3 working days for you to login and check your figurine head and provide us the suggestion amendment for 2nd time.
C. After received your 2nd suggestion, MineAlesi will inform you again by email in 3 working days for you to login and check your figurine head and provide us the suggestion amendment for 3rd time.
D. If you agree and accepted the head result,
your figurine head will be deliver to you in 2~3 weeks ;)